5G Technology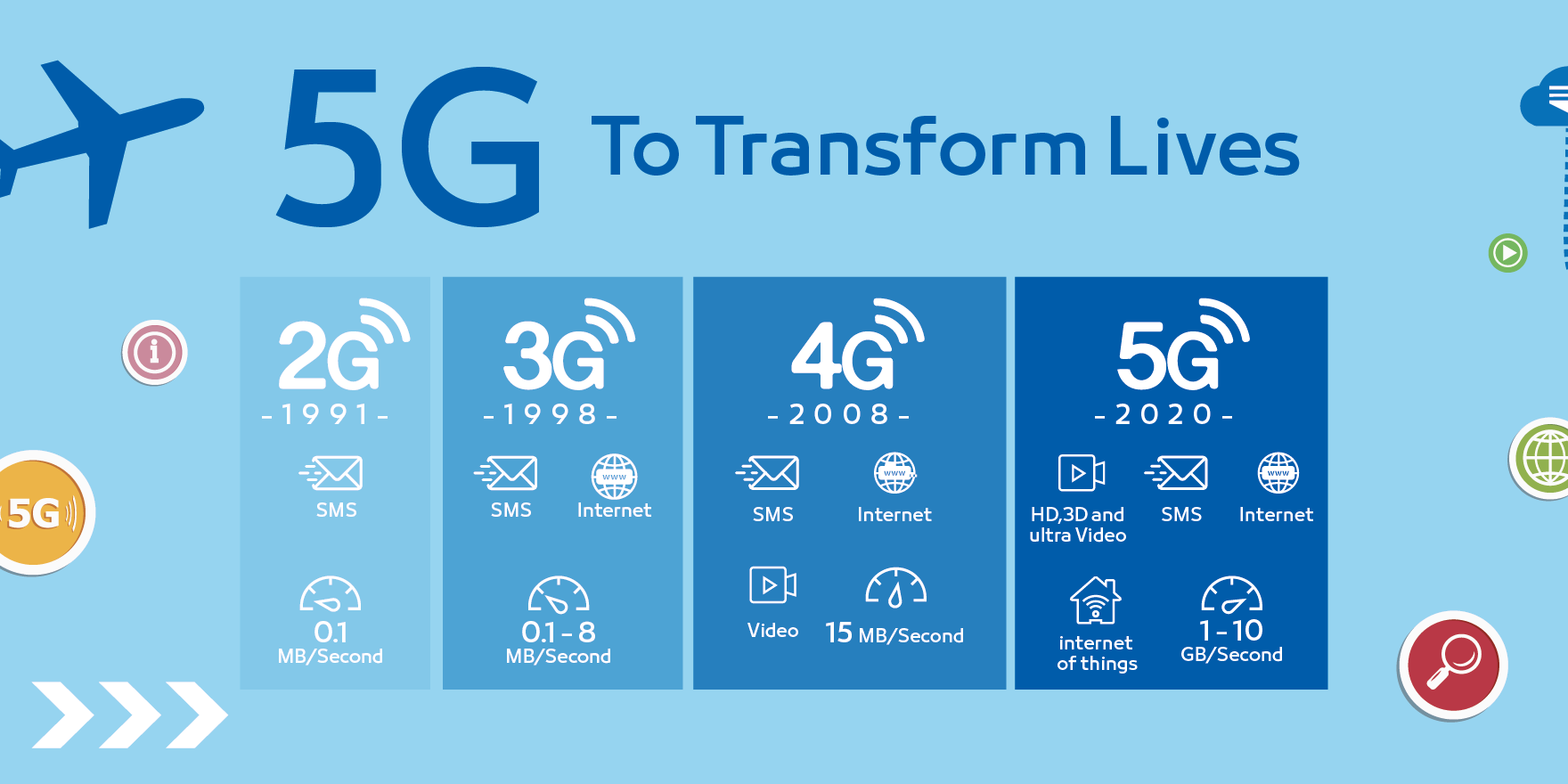 5th Generation wireless broadband technology is the latest generation of mobile internet connectivity, is 10-100 times faster and offers more reliable connections on smartphones and other devices than the current 4G network.
It has a connection density that supports billions of devices, with average download speeds of around 1GBps.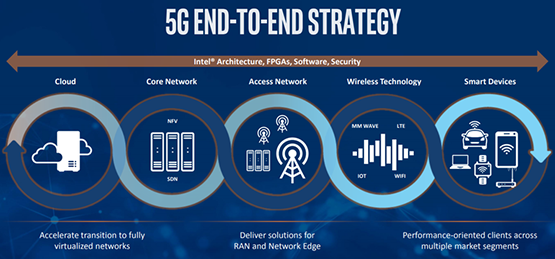 5G provides the infrastructure needed to carry enormous amounts of data to massive IoT applications that 4G systems cannot handle. It is scalable and energy efficient enough to power the steady growth of new connections and advanced technologies.
5G will not replace 4G LTE but work complementary to handle different types of traffic most efficiently to ensure 'connection' no matter where you are.
Remote surgery could allow people from far-away or poor regions, as well as war zones, to receive immediate help from top doctors around the globe. Due to its large bandwidth and low latency, 5G enables "extremely low operational delay".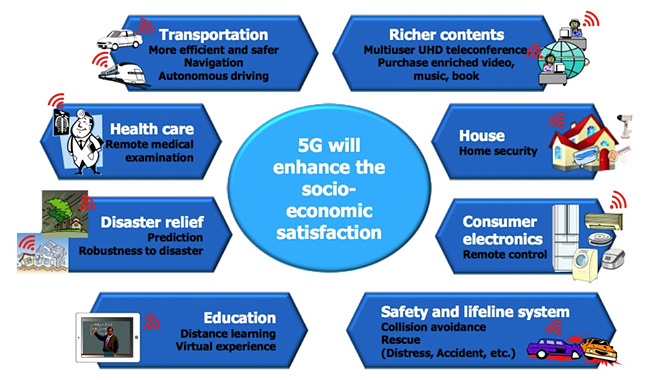 Network Slicing (NS)
NS allows a network operator to provide dedicated virtual networks with functionality specific to the service or customer over a common network infrastructure.
What is Network Slicing?
NS allows multiple virtual networks to be created on top of a common shared physical infrastructure. The virtual networks are then customized to meet the specific needs of applications, services, devices, customers or operators.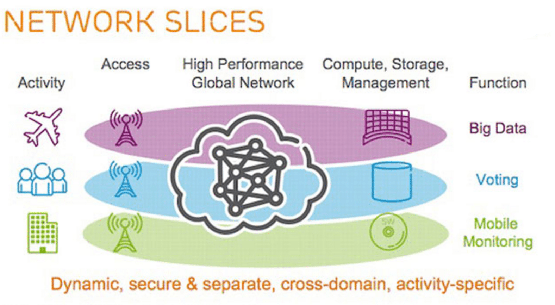 How Does It Relate To 5G?
With 5G, a single physical core network will be sliced into multiple virtual networks that can support different service types running across a single RAN (Radio Access Network).
What Will It Do?
Network slicing will play a critical role in 5G networks because it supports the multitude of use cases and new services that have very different requirements on the network in terms of functionality and performance.
Network slicing will maximize the flexibility of 5G networks, optimizing both the utilisation of the infrastructure and the allocation of resources. This will enable greater energy and cost efficiencies compared to earlier mobile networks.
An autonomous car will rely on V2X (vehicle-to-anything) communication, which needs low latency and low throughput, while a passenger watching a streaming service requires a high throughput and is susceptible to latency. Only 5G can handle both at the same time.
Ultimately, NS will enable new products and services to be brought to market quickly, and be easily adapted as demand changes and evolves. This translates into more services for end users, and thus more revenue for operators.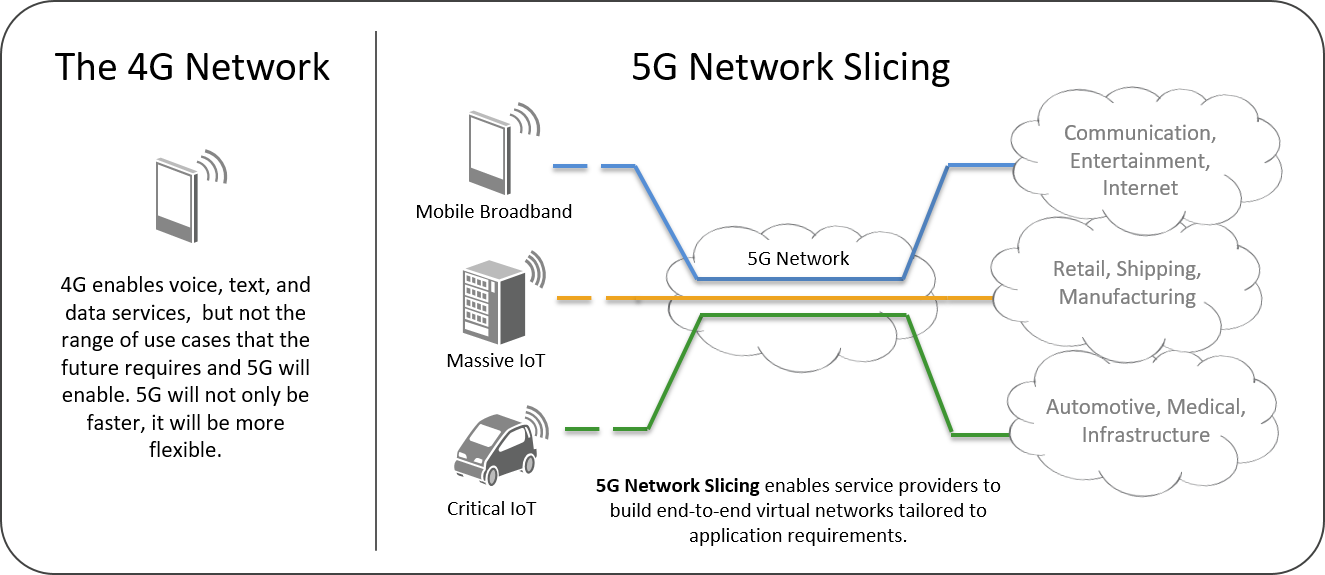 How Does It Work?
Each virtual network (network slice) has an independent set of logical network functions that support the requirements of a particular project; 'logical' refers to software.
Each will be optimized to provide the resources and network topology for the specific service and traffic that will use the slice. Functions such as speed, capacity, connectivity and coverage will be allocated to meet the particular demands of each use case.
Functional components may also be shared across different network slices. Each will be completely isolated so that no slice can interfere with the traffic in another slice.
This lowers the risk of introducing and running new services, and also supports migration because new technologies or architectures can be launched on isolated slices.
It also has a security impact, because if a cyber attack breaches one slice the attack is contained and not able to spread beyond that slice.
Each will be configured with its own network architecture, engineering mechanism and network provisioning.
It will typically contain management capabilities, that are independently managed and orchestrated, and controlled by the network operator or the customer.
The user experience of the network slice will be the same as if it was a physically separate network.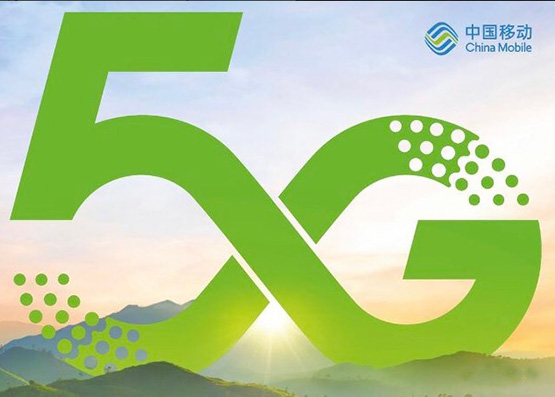 The 5G bandwidth is so powerful that you can integrate quantum communications into ordinary 5G communications and make it standard. The Chinese are using quantum communications for sensitive data transmission inside China through fiber optic cable. Signals intelligence, SIGINT, is intelligence derived from electronic signals and systems used by foreign targets, such as communications systems, radars and weapons systems. Thus, USA's ability to eavesdrop on everyone else will disappear soon.